CNAs certification is the abbreviation of China National Accreditation Service for conformity assessment (CNAs). It is based on the merger and reorganization of CNAB and CNAL.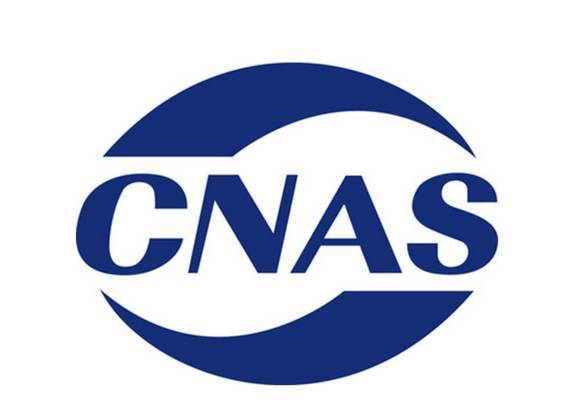 Scope of CNAs certification:
Quality management system certification body accreditation;
Environmental management system certification body accreditation;
Occupational health and safety management system certification body recognition;
Food safety management system certification body accreditation;
Software process and capability maturity assessment organization accreditation;
Product certification body accreditation;
Organic product certification body accreditation;
Personnel certification body accreditation;
The role and significance of CNAs certification
1. It shows that it has the technical ability to carry out testing and calibration services according to the corresponding accreditation criteria;
2. Enhance market competitiveness and win the trust of government departments and all walks of life;
3. To be recognized by the authorized institutions of the countries and regions that have signed the mutual recognition agreement;
4. Have the opportunity to participate in bilateral and multilateral cooperation and exchange of international accreditation of conformity assessment institutions;
5. CNAs National Laboratory Accreditation Mark and ILAC international mutual recognition joint mark can be used within the scope of accreditation;
6. To be included in the list of approved authorized institutions to enhance their visibility.
CNAs certification application process:
Identification results (for example):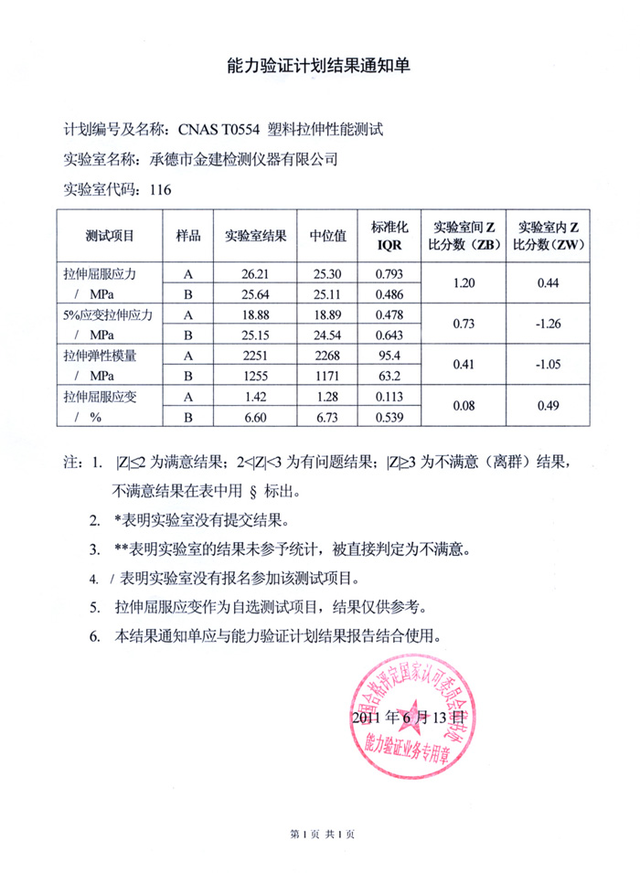 National Center for quality supervision and inspection of plastic products (Beijing) is responsible for the implementation of the 2010 "CNAs t0554 plastic tensile property test" capability verification, which has been completed a few days ago. UTM universal testing machine pushed by "Chengde Jinjian testing machine" participated in all testing projects, including testing plastic tensile yield stress, 5% strain tensile stress, tensile modulus of elasticity and tensile yield strain. In a total of 128 laboratories, the z-ratio score (ZB) between laboratories and z-ratio score (ZW) within laboratories reached the maximum of 1.26. The results are satisfactory.
The report is as follows:
CNAs certification result report
The above is our introduction to CNAs certification. We can further understand that "CNAs certification" is of great significance to testing machine manufacturers and testing institutions. It is not only for the recognition of enterprise product performance, but also for the verification of enterprise production capacity.