JJESC-100 Environmental Stress Cracking Tester
---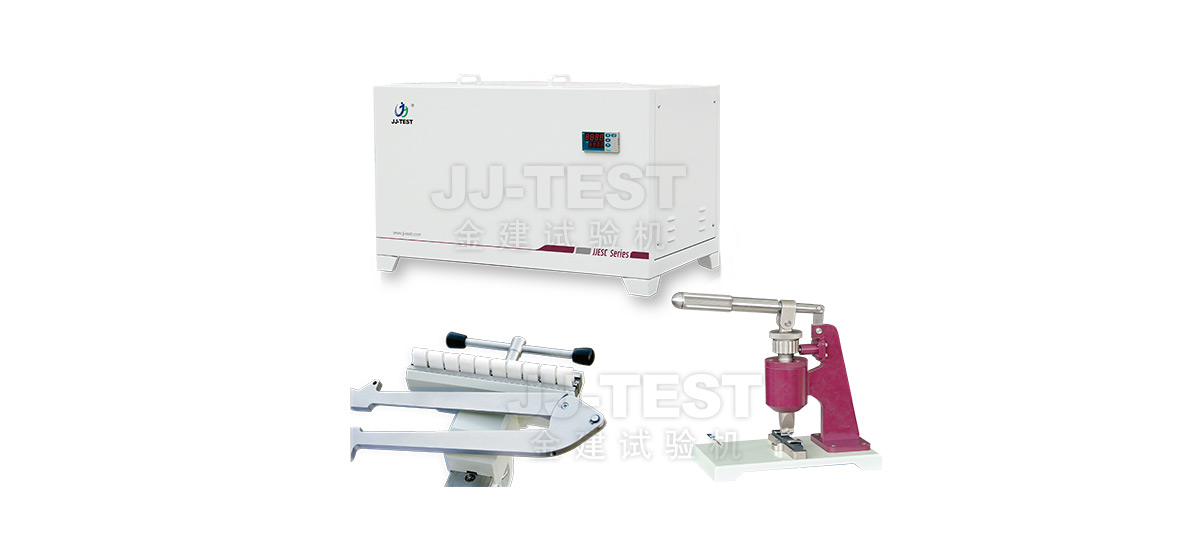 This instrument is a set of special equipment designed for the environmental stress cracking test of polyethylene plastics according to the test equipment recommended by the standard requirements. The test equipment retains the technical requirements of the prototype equipment and is innovative in structure. Perfect structure and advanced technology.
The whole set of instrument consists of: A. Constant temperature bath B. Scoring device C. Specimen bending device D. Specimen transfer clamp E. Specimen holder.
1. The tank liner is made of high-quality 304 stainless steel, which has the characteristics of high temperature resistance and corrosion resistance;
2. The temperature control device adopts high-stability operational amplifier and double integral high-precision A/D conversion technology, with high temperature control accuracy, simple and intuitive interface operation;
3. Using centrifugal circulation type stirring device, uniform temperature field;
4. The bath box has good heat preservation performance and large capacity, and can carry out multiple tests at the same time;
5. The scoring device is beautiful in appearance, the scoring depth is adjustable and controllable within the range, with high precision, convenient operation and simple use;
6. The scoring tool is made of HSS high-end steel material, which has high hardness and high wear resistance, and the cut of the prepared specimen is smooth and smooth.
7. The specimen bending device and sample transfer clamp are beautiful in appearance, convenient to operate and simple to use.




JJESC-100 Environmental Stress Cracking Tester

---

Technical Parameter

Technical Parameter

---




Constant temperature bath

---

Number of stations

---

30

---

Volume

---

50L

---

Temperature control range

---

50℃ - 100℃

---

Temperature control accuracy

---

0.1℃

---

Test medium

---

Water, fixed water oil

---




Scoring device

---







Scoring device

---




Blade length




---

(19±0.1)mm




---

Blade thickness




---

(0.23±0.03)mm




---

Blade angle




---

14°  ±2°




---

Stroke of scoring device




---

(0-13)mm




---

Maximum depth of notch




---

3.5mm




---