JJDNCM Double-notch Coplanar Maker
---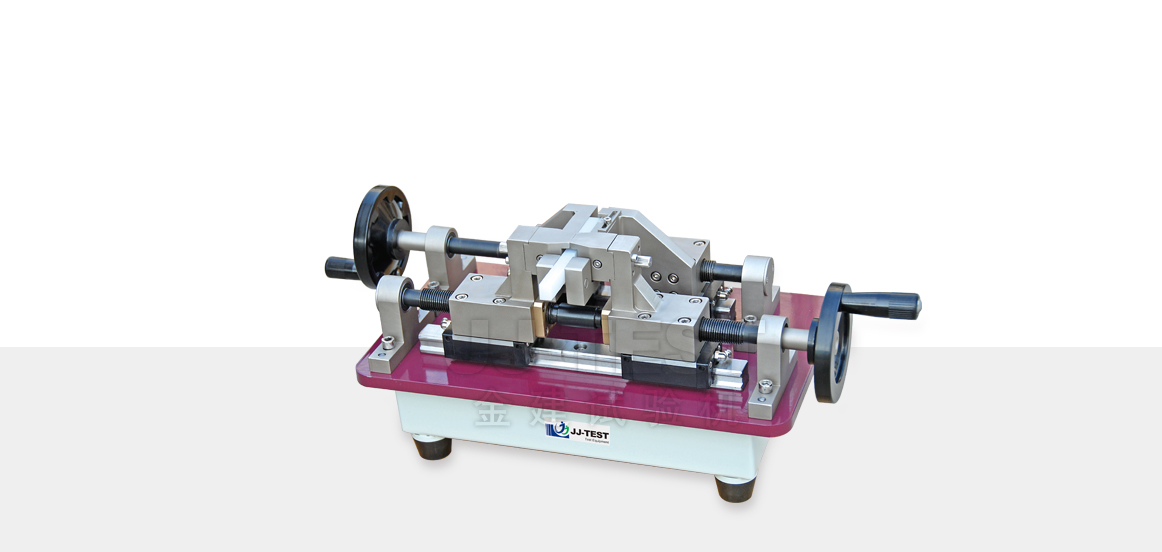 JJDNCMJJDNCM Double-notch Coplanar Maker is used to make notched samples of ultra-high molecular weight polyethylene (PE-UHMW) molding materials for the determination of simply supported beam double notched impact strength.
It is used in conjunction with the 50J simply supported beam impact testing machine to complete the determination of the double-notch impact strength of the simply supported beam of PE-UHMW molding materials. It can also be used for notch preparation of FNCT and PENT samples.
1. One feed can complete the preparation of coplanar notch on two opposite sides of the sample without turning the sample over.
---
2. The unique structural design makes the gap and the sample center line strictly symmetrical.
---
3. Using the standard gauge block feed depth, the remaining width of the cutting sample is highly accurate and consistent.
---
4. Double-knife co-cutting, double-knife synchronization, in the process of cutting the sample, the force on both sides of the sample is the same, and there is no radial deformation of the sample. The structure and precision of the instrument ensure that the coplanarity of the double notches and the remaining width are accurate and consistent, avoiding deviations caused by human operation.
---
5. During the cutting process, the sample is processed by clamping first and then cutting, the blade wear is small and the service life is long.
---
6. Lengthened blade protection sleeve, the blade is only subjected to axial force during the cutting process, no lateral force, the blade is not bent, and the blade wear is small.
---
7. The positioning method of the back of the blade provides a stable support and high-precision positioning for the blade during the cutting process.
---

Standard

---




GB/T 21461.2

---

                                            GB/T 32682

---

QB/T 2668.1




---

                                            

ISO16770

---

ASTM F 1473

---

                                            

ASTM D 1473

---
JJDNCM Double-notch Coplanar Maker

---

Technical Parameter

Technical Parameter

---




Thickness

---

0.23mm±0.03mm

---

Cutting angle

---

14°±2°

---

Adapt to sample thickness

---

4mm - 15mm

---

Blade spacing

---

(4±0.05)mm (Adjustable)

---

Tool coplanarity

---

≤0.1mm

---